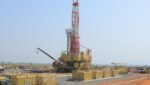 In August 2023, Innovit Electric was awarded a contract to supply UFCL-limiter to Kingfisher Oil Field Facilities Project (EPC Package 3) operated by CNOOC Uganda Co., Ltd. The device will be applied in the central processing facility (CPF) part of the project to solve the short-circuit current problem, while transformers and generators operate in parallel, and the inability to select switchgear, ensuring reliable power supply.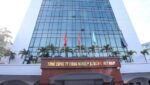 In December 2022, Innovit Electric was awarded a contract by Sinoma to supply two advanced fault current limiters to VICEM for the But Son Cement project, to solve short-circuit current problem when new waste heat recovery power generation subsystem is connected to the grid and ensure the safety of the power system.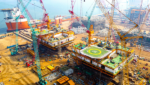 June 2022, Innovit Electric was awarded the contract to deliver fault current limiters for China National Offshore Oil Corporation's (CNOOC's) shore power supply project, located in the middle and south of Bohai Oilfields.