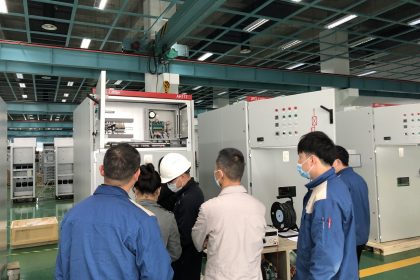 April 22, 2020, three UFCL-limiters for the Iraqi SCP project engineered by Suzhou Sinoma Construction Co., Ltd. (abbreviation: Suzhou Sinoma), passed various strict inspections of FAT (Factory Acceptance Tests) by KEMA Laboratories, which is an international independent third party inspection agency, and will be delivered to customers at the end of this month.
The current limiters of the contracted goods will be applied to the interconnection of the owner's waste heat power generation system and the medium-voltage system of the cement production line, which not only solves the problem of abnormally high short-circuit current levels, but also avoids the upgrade of the existing system, as well as equipment investment and production loss, at the same time can further optimize the network load and improve the reliability and efficiency of the system.
For more information about Suzhou Sinoma, please visit: http://www.sinoma-suzhou.com
If you want to know more details about the application, please contact us!