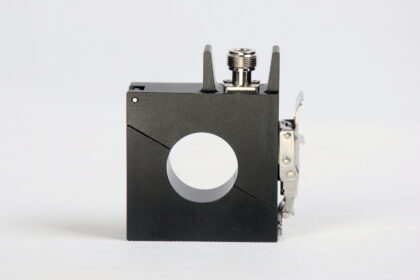 On February 17, 2022, INNOVIT successfully delivered a batch of specially customized iHFCT sensors to CoTechWave Korea, with a frequency range of 1MHz to 400MHz. The sensor is a world first in this specification with excellent amplitude-frequency characteristics in both low and high frequency ranges.
CoTechWave is a leading supplier of high-performance RF, Bluetooth and IoT products, serving world giants such as Samsung. Its products are widely used in military, industrial, satellite communications, broadcasting, medical, instrumentation, and automotive fields, providing technology solution.
INNOVIT Electric iHFCT with ultra-wideband can be widely used in partial discharge detection of high-voltage electrical equipment such as transformers, cables and switchgear of various electrical grades. Its technology is in a leading position in China.
INNOVIT Electric not only provides world-class fault current limitation solutions, but also develops and produces various high-precision sensitivity PD sensors and advanced PD on-line monitoring systems, and achieves excellence due to professional innovation.